Like most of you, I care a lot about what's in my pants. Starting my journey for perfection years ago, long before every contractor in the Middle East wanted to look like a smooth operator, I began trying different brands. Over the years, I've gone through my fair share of seasonal pants looking for the perfect fit, spreading the gambit from super high-end ARCTERYX and Patagonia to more reasonably priced Under Armor and KÜHL.
As you can imagine, not all pants are created equally, and I've liked some more than others. Recently, on my last deployment, I was introduced to Jack Wolfskin for the first time. I had never heard of them before and decided to do a bit of research before buying my first pair. Apparently, in Europe, Asia, and around the world, Jack Wolfskin is a leading outdoor brand. Yet, here in the United States, few outdoor enthusiasts have heard the name. After realizing the company was started in Germany, I figured what the hell? Especially considering the Germans aren't particularly known for their craftsmanship…right? Not only did my research show that the pants benefit from typical German engineering, but the price point was about half of what I expected. So, I forked over the cash and bought a pair (this exact pair) and have been in love with them ever since.
Most of us make purchases based on comfort and versatility. Jack Wolfskin pants are made of a warm and breathable stretchy fabric that is wind resistant and water repellent and looks nice. The pants fit all my activities: rucking, hiking, hitting the range, going out to the club, or anything in between. The pants can handle whatever you throw at them. They have become one of my favorite pant designs on the market because they combine softshell functionality and comfort with a stylish everyday look.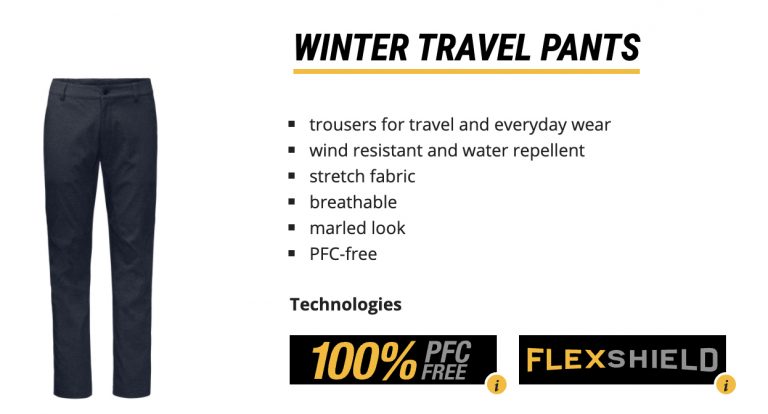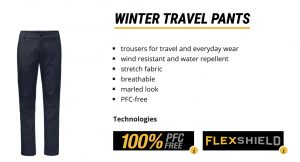 Practically that means these pants are durable as hell but can also be worn to an embassy or out to dinner at a nice restaurant. Whether you're traveling across Europe in the cold, conducting training in the freezing rain, or your briefing some poor bastard that has to wear a suit and tie every day to work, these pants are perfect.
After I bought my first pair last winter, I was happy. This year I'm buying another pair. They do the job, they look good. I would highly recommend these winter pants. All in all, Jack Wolfskin makes a great product.
Review by Daniel Elkins (currently serving Green Beret, 19th SFG)