Special Operations Association of America
–
"A Voice for Special Operations"
We advocate for all past, present, and future members of the Special Operations community and their families. Fighting for those who fight for us to ensure the mission success and lethality of those that bear the greater burden.
Learn more about our team
.
Policy
We are the only organization that engages in policy and legislation advocacy on behalf of the men and women in the Special Operations community. We're committed to identifying solutions and making recommendations that best serve Special Operation Forces on and off the battlefield.
Membership – Join us!
We are a member-driven organization that believes members of the SOF community have already paid enough. We host events, elevate members' voices, and honor the fallen, all at zero cost to our members. We're committed to raising awareness on SOF issues and connecting SOF members with their global community.
Story Telling
We engage stakeholders at every level of government in order to advance the interests of the SOF community. By highlighting the humanity of SOF members, their deeds, and their struggles, we elevate their needs on Capitol Hill and raise national awareness.
Resources
We support the members and families of our community with the resources they need as they transition away from the battlefield in order to ensure that the warfighter will never be forgotten, even when they are no longer fighting a war.
Partners
We forge collaborative opportunities between operators and industry leaders within the military to advance the interests of the warfighter on and off the battlefield, and introduce members of the SOF community to life saving tools and resources.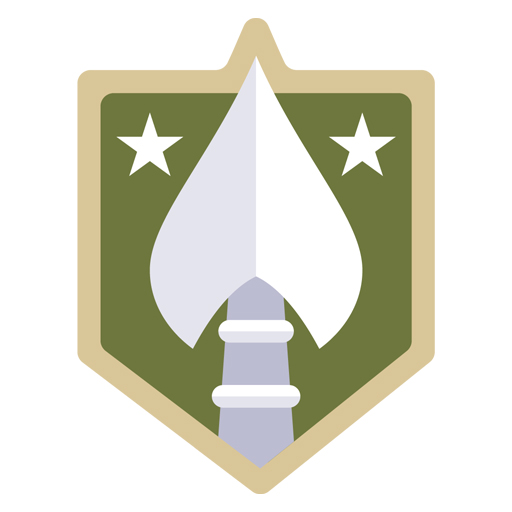 Who We Are
Our team is made up of accomplished professionals who are passionate about advocating for, defending, and protecting the benefits of those in the Special Operations community and their families. Interested in joining our team? Contact us.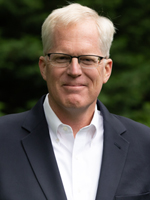 Chris Miller
As chairman of the SOAA Advisory board, Chris brings the experience and accolades to help us in our mission to support Operators and their families. Chris most recently served as the Acting Secretary of Defense of the United States, and prior to that served as Director of the National Counterterrorism Center. Chris became an Army Officer through R.O.T.C. and served 27 years in the Infantry and as a Special Forces Green Beret.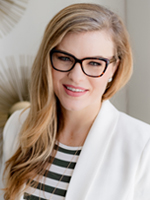 Jaclyn Scott
Jaclyn "Jax" is a tenured Special Operations Warrant Officer, with over 17 years' experience. She is an expert in military cyber policy and has led global development operations in cyber countermeasures to mitigate near-peer attacks. She is a tech blogger, podcaster, entrepreneur, and senior analyst in Global Intelligence. She is committed to her growth as a leader and is currently co-authoring a cybersecurity book and finishing her Master's in Cybersecurity Risk Management at Georgetown University.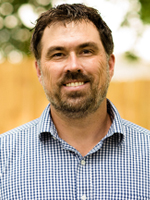 Morgan Luttrell
Morgan is a retired United States Navy SEAL officer, a former Senior Advisor and Director at the Department of Energy, and an environmentally-focused entrepreneur. As a member of our Board of Advisors, he brings his 14 years of service as well as his political, academic and personal experience in helping veterans who suffer from Traumatic Brain Injuries.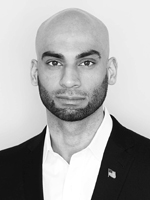 Junaid Lughmani
Junaid is a veteran of the US Army, and former civilian Pashto interpreter for the US military in Afghanistan. Having the rare distinction of serving as both Infantry Rifle Platoon Leader and interpreter in Afghanistan, throughout his career, Junaid has been uniquely positioned to strengthen relationships between the American and Afghan people. After his military career, Junaid founded NxtBlock Capital, a microfund that invests in blockchain and cryptocurrency startups. Junaid is a graduate of the State University of New York at Buffalo and is currently pursuing an MBA at the University of California Berkeley's Haas School of Business.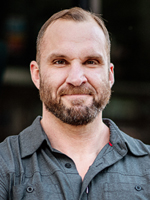 Andrew Marr
Andrew is a Retired Special Forces Green Beret, entrepreneur, and best-selling co-author of TALES FROM THE BLAST FACTORY: A Brain Injured Special Forces Green Beret's Journey Back from the Brink. His book has been turned into a full feature documentary titled Quiet Explosions: Healing the Brain by a two-time EMMY award-winning director to include the contributions of a three-time academy award winner as well. Andrew lives with his wife Becky, the love of his life, and their seven children in the Houston area.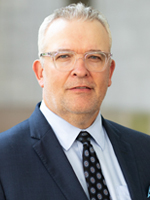 Conwey Casillas
Conwey Casillas has more than 25 years experience working on public policy and legislative matters involving higher education. In his role as vice president for federal and public affairs, he advocates for higher education institutions on Capitol Hill and within the Executive Branch as well as for students and alumni, including over 150,000 Veteran and active-duty military graduates.
Kevin Hollinger
Kevin is a former Ranger who now serves as the Legislative Director for the Enlisted Association of the National Guard (EANGUS). He brings extensive experience working with Congressional members and Capitol Hill staff. Kevin is also a former Defense Attorney and holds both a Bachelor's Degree in Political Science and Juris Doctorate Degree.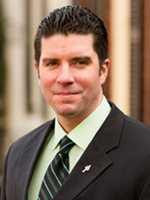 Doug Livermore
Doug is a Special Forces officer in the Army National Guard and Director of Special Programs for the Dept. of the Navy. In addition to his work with SOAA, Doug is National Director of External Communications for the Special Forces Association, Ambassador for the Green Beret Foundation, and a Fellow of West Point's Modern War Institute. He's a widely published subject-matter expert and advocate for special operations and national security issues. Doug lives with his wife and daughters in Northern Virginia.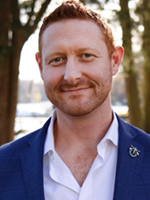 Daniel Elkins
Daniel is a Green Beret and proud recipient of multiple military awards and decorations including the Combat Infantryman Badge, Parachutist Badge, Special Forces Tab, Military Free Fall Parachute Badge, and the Afghanistan Campaign Medal with Campaign Star. Daniel is a founding member of SOAA. He has a strong military and Veteran policy background with over ten years' experience directing, managing, and staffing Veteran Service Organizations.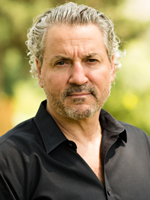 Joseph Barnard
Joe is a Retired USAF Lt Col. He served 33 years as a Pararescueman and Combat Rescue Officer. Joe has run two companies since retiring in 2016 and is currently the Executive Director of The Forge School, a Residential Treatment center for troubled teen boys. He and his wife Meghan recently celebrated 30 years of marriage and have two grown sons. They reside in Chattanooga, TN.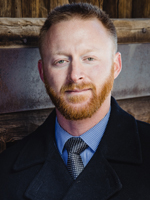 Ryan Ziegler
Ryan is a Physician Assistant and a Green Beret. He has led US and foreign troops in combat in addition to having run successful start-up businesses. His leadership experience in both the military and civilian sectors are a great addition to the SOAA team. Ryan has dealt with and understands many of the issues currently facing our community and his experience will help us to continue to push the issues that matter most.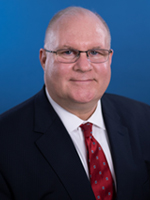 David Maxwell
David is a retired US Army Special Forces Colonel with command and staff assignments in Korea, Japan, Germany, the Philippines, and The U.S. He served as a member of the military faculty teaching national security at the National War College. He is a graduate of Miami University in Oxford, Ohio and holds MMAS degrees from the US Army Command and General Staff College and the School of Advanced Military Studies and an MS degree in National Security Studies from the National War College of the National Defense University.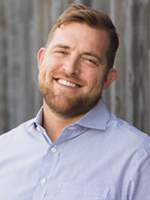 Christopher Lay
As Co-Founder and CEO of Endeavour, a leading financial services provider to US National Security, Defense, and Space entrepreneurs Chris knows first-hand how a lack of resources can deny many people the chance to fully use their talents. That's why Endeavour invests 50% of profits towards supporting Veterans and their families. Chris holds a B.S. in Biology from the College of Idaho, a Ph.D. in Neurobiology from the University of California (Irvine), and an MBA from the University of Southern California. He lives with his wife Katelyn and their two children in Southern California.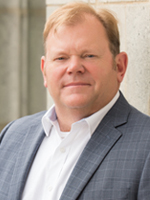 Brigadier General Harrison "HB" Gilliam 
Brigadier General Harrison "HB" Gilliam sits on the SOAA board. General Gilliam was commissioned in OCS and served as an Infantry Officer and Platoon Leader later graduating Q Course and earning his Green Beret joining 19th Special Forces Group. After a decorated career and well-earned retirement, we are proud to have General Gilliam on our team.