When people think about U.S. Special Operations Forces (SOF), they might envision romanticized scenes from television or the movies – burly American warriors hunting terrorists, rescuing hostages or foiling violent attacks, alone and unafraid. But what they don't see is what goes on behind the scenes. While SOF plays a lead role in defending our country, U.S. national security also relies on the strength and support of our civilian forces – particularly our diplomatic corps and development personnel – in countries around the world. They are integral players in a dizzyingly complex game. Without them, we quite simply can't win.
As a former Air Force colonel, I served as a Special Operations helicopter pilot and advisor throughout Western Europe, the Balkans, Central Asia, and the Sahel region of Africa. On many deployments, we focused on building security capacity by training, advising, and assisting our partners in carrying out counterterror operations. A vital element in each scenario was collaborating with civilian personnel on the ground, from the State Department and USAID, to nongovernmental organizations (NGOs) and partner nations.
The benefits of these training and advising missions are twofold: they increase U.S. security options and improve our understanding of regional dynamics – the latter made possible by our diplomats and development professionals. While stationed in the Sahel region, for example, I saw USAID officials help direct and lead military medical teams as they treated rural villagers suffering from cataracts, a common condition in desert regions. By setting up a makeshift health clinic to care for this vulnerable population, we not only provided relief from this condition but built goodwill within the community—a much-appreciated asset during counterterrorism operations. After the medical team left, we returned to conduct security training with support from regional leaders. In one instance, a local leader gave us advanced warning about nearby insurgent activity that undoubtedly saved U.S. lives.
In another instance, we experienced a catastrophic sandstorm in the Sahel that led to the tragic death of an Army Green Beret and seriously injured another service member. To medically evacuate the soldier, we had to quickly plan and execute a complex casualty evacuation. Not only did local community members come help us, but they helped clear an austere runway and also provided medical supplies for our injured comrade. If it had not been for the USAID and development experts serving in that community and building goodwill there, I wonder if we would have received the same level of generosity and assistance.
Before my deployments, I had never worked with members of the U.S. diplomatic and development corps, but my experiences showed me the courage and dedication of these individuals and opened my eyes to the sacrifices they make in their line of work. As members of the military, we are often called to serve in dangerous locations, but what many don't realize is that American diplomats and other civilian personnel are often right beside us – at times, working well ahead of or after us. Their expertise and contributions are vital in times of conflicts and can even prevent them from escalating further – as I saw again and again in contentious regions around the globe, where their efforts helped local governments mitigate threats and avert conflicts that would've called our military members into action.
Like many Military Veterans, people often tell me "thank you for your service." And when I hear those words, my mind goes to all the people with whom I served – including the American men and women of our diplomatic and development corps – and I extend that gratitude to them as well. By working together, we all help to keep our country safe.
---
This blog was written by a member of the Special Operations Association of America. These are the views and opinions of the author and are not necessarily that of the Special Operations Association of America.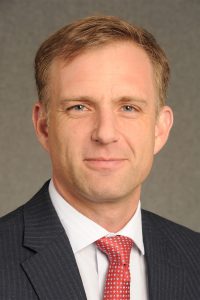 By Josh Burgess
Josh Burgess is a retired U.S. Air Force colonel, who served 25 years as a special operations helicopter pilot and adviser throughout Western Europe, the Balkans, Central Asia, and Africa's Sahel region. He is also a member of the USGLC's Veterans for Smart Power.