This week the Special Operations Association of America (SOAA) met with ten members of Congress to discuss the relevance of Special Operations as well as the importance of having a direct line of communication between the people on the ground and policymakers. Political engagement is not an uncommon situation for a Green Beret or Navy Seal. After all, engaging with high profile individuals is a common experience in our careers and DC offices are far more comfortable than the conditions we've been accustomed to after 20 years of war.
I must confess, I had a lot of initial skepticism towards how these Representatives would answer my questions. If I am honest, I expected general pleasantries like, "we love our military and recognize their sacrifice!" What I found was quite different. Two of the Representatives were operators themselves; Rep. Jason Crow was a US Army Ranger and Rep. Michael Waltz still serving in Special Forces as a member of the National Guard. Meeting these members of Congress and engaging with them around relevant issues brought me back to days in the team room and long conversations ranging from Traumatic Brain Injury (TBI) to weapon system allocation.  Rep. Hudson, whose district covers the Home of Special Operations at Fort Bragg NC, spoke with a deep understanding of the problem sets faced by Operators, particularly on the matter of transitioning out of the military. 
What I found interesting about our engagement, was all of them independently from one another said the same thing.  At the Congressional level, they have struggled to engage the Special Operations Forces (SOF) community. Every Representative we met made it clear the importance of maintaining a clear line of access between those on the ground and policymakers, so the realities and policies for SOF remain in alignment with what's best for its members. After hearing them speak on camera and then talking to them during and after, it was evident to me that this was not just a press event for them. These were important issues and they wanted to be a part of the solution.
SOAA has been doing the heavy lifting to make these solutions a reality by bringing together the SOF community, politicians, and more. The day before we engaged Capitol Hill, I was part of a video shoot with 20 current and formerly serving members of the SOF community.  It was amazing – I had never been in an environment outside of combat where all people within our community were represented.  We swapped stories, discussed the different cultures of our experiences, and talked about the challenges both in and out of service.
Instead of waiting for a General Officer or political appointee to effect necessary change, we now have direct lines of communication to lawmakers, so we can more quickly identify common issues across all units within the Special Operations community and take action.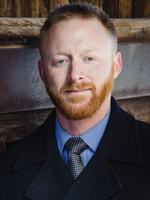 Author: Ryan Ziegler
Ryan is a Physician Assistant and a Green Beret. He has led US and foreign troops in combat in addition to having run successful start-up businesses. His leadership experience in both the military and civilian sectors is a great addition to the SOAA team. Ryan has dealt with and understands many of the issues currently facing our community and his experience will help us to continue to push the issues that matter most.