Female operators face devastating double standards – experiencing disparate treatment by Veterans Affairs (VA) and routinely being denied disability ratings and critical treatment. I'm Jaclyn "Jax" Scott, and I know because I am one. We have fought, bled, and died beside our male counterparts in combat since 2010, and yet our service continues to be unrecognized and dishonored. This cannot continue. I am proud to work alongside the Special Operations Association of America, for which I am now serving as a board member, along with members of Congress to introduce legislative solutions to right a decade of wrongs against women combat veterans.
Background
Few people have heard of Cultural Support Teams "CSTs" and even fewer know what our service entails. The Global War on Terror made heavy use of Special Operations Forces (SOF) in combating terrorist groups. SOF units predominantly operated in the Middle East & North Africa, where there is fundamental sensitivity toward male-female interactions. Sensitive to cultural and religious norms, male-dominated SOF elements found themselves unable to communicate with the female population in the Middle East, which presented an enormous intelligence and trust-building gap. 
Recognizing the disparity and its negative impact on mission success, Joint Special Operations Task Force-Afghanistan called upon U.S. Central Command (USCENTCOM) and International Security Assistance Force (ISAF) to implement female service members into direct action SOF units. It took less than a year for the U.S. Special Operations Command (USSOCOM) to direct Tasking Orders for the CST Program to U.S. Army Special Operations Command (USASOC). Women soldiers, who willingly raised the right hand to serve in the military, were once again asked to make a life-altering choice to protect and defend, this time as Operators preparing for combat. I knew I wanted to be among the first women Operators to fight on the front lines.
CSTs primarily serve in Village Stability Operations (VSO). VSO missions assign two-women teams to live among SOF units in austere locations. We assist SOF teams by organizing educational camps for reading, writing, general hygiene, and medical knowledge, which are designed to help us build connections with the local women and children. 
While recognized for our VSO contributions, it is not widely known that CSTs' also conduct Direct Action (DA) operations. DA operations involve supporting SOF teams by going into compounds to guide women and children to safe locations, allowing SOF teams to clear areas faster. CSTs are trained to talk with women and children to obtain information to increase the likelihood of overall mission success.
Jax's Story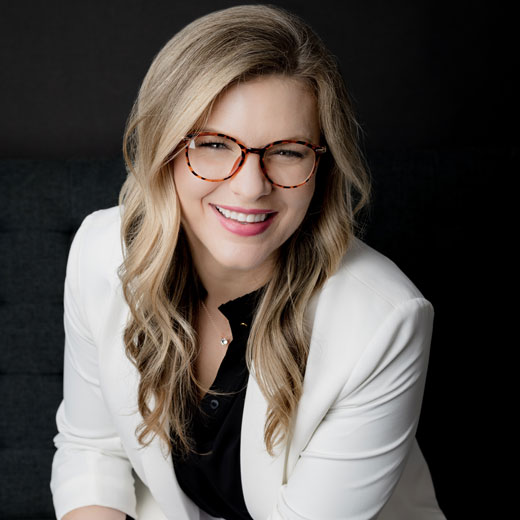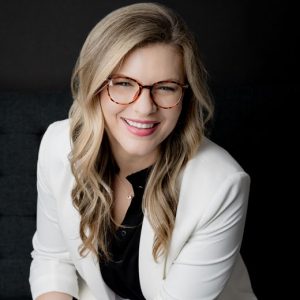 As a CST, I started with primarily VSO missions, but soon found myself leading DA operations. I went on nearly 20 combat missions, often at night, and was awarded a Bronze Star for my service. I am a woman Operator, and yes, I found myself in the middle of gunfights. Just like my male battle-buddies, I earned the same combat badges and incurred similar hardships. My combat injuries include: Traumatic Brain Injury (TBI) from multiple concussions, Post Traumatic Stress (PTS), Military Sexual Trauma (MST), and physical pain throughout my body that I still cope with daily. The difference is male operators with these same conditions inherently receive advanced treatments from the VA, whereas women claiming injuries sustained in combat must be proven to the VA from a position of disbelief. 
Given the multitude of injuries I sustained, one might assume I received a high percentage of disability from the VA, but instead I hold 0%. I have fought with the VA and my military units since 2016 to have my military-related injuries recognized. Due to my injuries and the emotional scarring of not having my service recognized appropriately, I developed financial and substance abuse problems, which came crashing down in 2018. I was forced to sell everything I had and spent the next year of my life homeless, depressed, and hopeless. 
Unfortunately, my experience is not isolated. My fellow CSTs experience the same systemic failure. "Why?" you ask.
The Problem
My CST sisters and I were issued the Personnel Development Skill Identifier (PDSI) D5K, but did not receive an Additional Skill Identifier (ASI) to correspond with our Military Occupational Skill (MOS). There is a clear knowledge gap, combined with a lack of proper documentation and transparency, precluding us from receiving proper disability ratings and treatment by VA caregivers. We were recruited from various occupations from within the Army Total Force (National Guard, Reserves, and Active Duty), however, without Additional Skill Identifiers the VA only sees our original MOS instead of our designation as Special Operations combat veterans. THEREFORE, CST veterans are not extended Combat Presumption.
The Solution
Many of us will never fully recover from the hardships we have endured at the hands of a broken system, but there is a solution to ensure all CSTs get the recognition and treatment they deserve moving forward. To address this systemic neglect, The Special Operations Association of America is working with Members of Congress to introduce corrective legislation in 2023. The goal is to leverage existing VA programs to verify CST veterans' service, much like how VA must verify the service history of other SOF Veterans who deploy in classified or clandestine operations. Legislation would call for updated training requirements for VA rating officers with respect to intake, identification, and verification of CST veterans. Additionally, we hope to see female SOF Veterans who were deployed as Cultural Support Team members from 2010 to 2021 be made eligible for a renewed review for service-connected disability ratings. We call for all CSTs with the PDSI D5K or R2J to be extended Combat Presumption.
Call to Action
You can join the fight for equal treatment for my sisters and me. First, please consider calling your Congressional Representative to let them know you support CST veterans. The House Switchboard number is: (202) 224-3121. Secondly, please consider donating to support our fight for CSTs at soaa.org/donate. We need you to fight with us. Together, we have a chance to see real positive change for ourselves and for future CSTs.