On 2 Feb, we held a critical conversation focused on the current state of the conflict in Ukraine as we near the one-year anniversary of Russia's invasion. Thank you, Ambassador Taylor, Doug Livermore, Jeffrey Grieco, and Daniel Elkins for sitting on the panel and sharing your experience and knowledge.
Since the invasion, there has been a common, unified drumbeat between the US, Europe, and Ukraine to retain and respect sovereign borders and democratic principles, but we must continue our efforts to ensure Russia's corruption does not spread throughout Ukraine, Western Europe and beyond. Over the last year, we have witnessed the unfolding of an epic David verses Goliath story, as the tenacity of the Ukrainian people, coupled with the support of many nations, has not only staved off a Russian take-over, but has drastically weakened the military force of a dominant world power. It is estimated that a staggering fifty percent (50%) of Russia's military equipment has been destroyed in the process.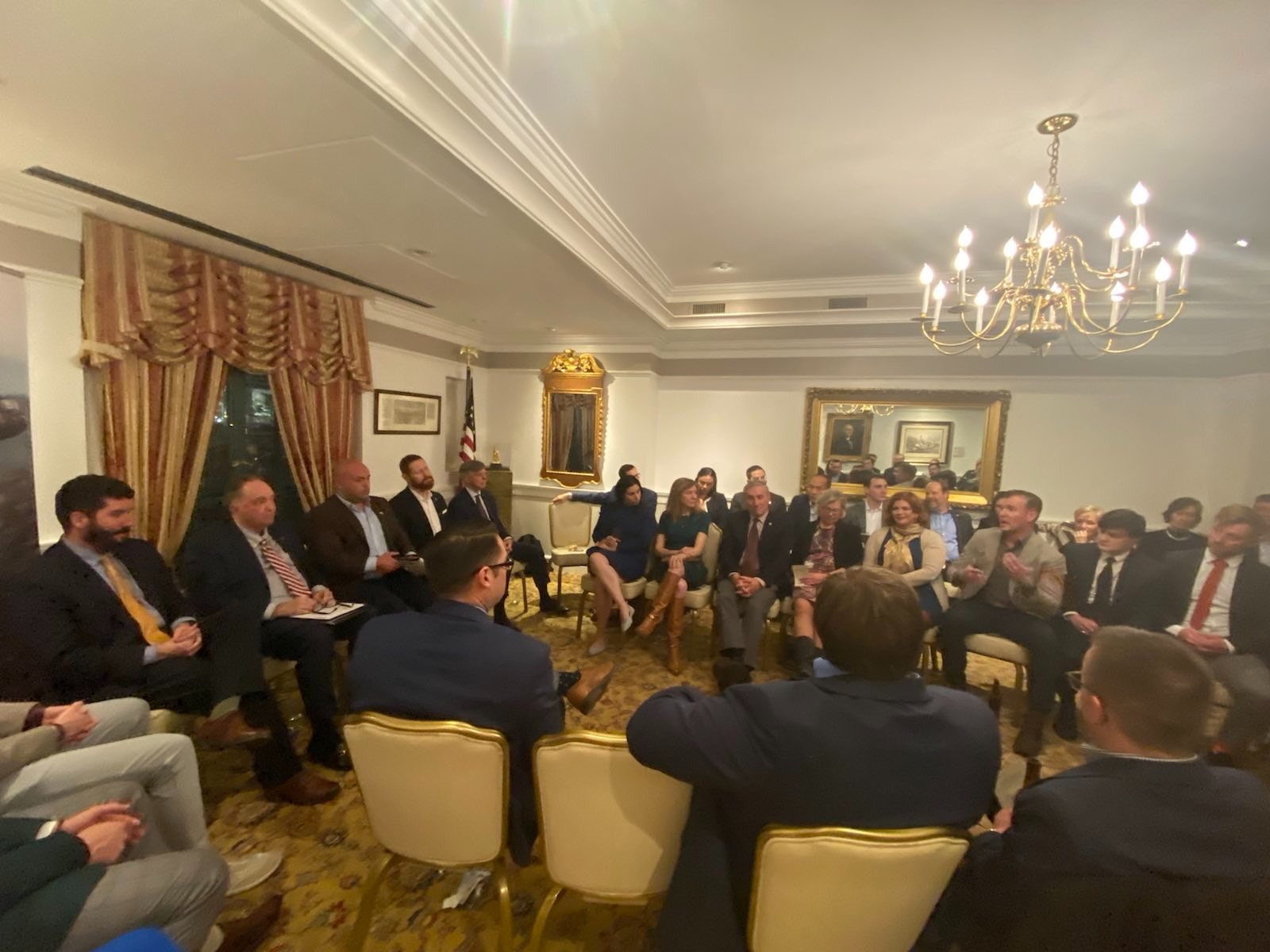 The conflict may be far from over, but we must begin turning our attention to how the US will aid the Ukrainian people in rebuilding their infrastructure and communities. It is paramount that we make wise investments, which not only further international diplomacy and fortify democratic freedom around the world, but empower Ukrainians to build an even stronger national and cultural identity for the future.
To do this, the human toll of this war must be our focus. Families have been dispersed, separated, and even destroyed. Careers and income have been lost. Infrastructure has been dismantled. Children have been forced from the homes they once believed were places of safety. Loved ones have been murdered… Homes decimated. Civilians have become war-fighters. 
We must ask ourselves: How do we reintegrate highly skilled workers who left their homeland or joined the fight? How do we demilitarize an entire population? How do we deal with the migration flow both within and across Ukraine's borders post-conflict?
A comprehensive approach, where silos are broken down between international diplomacy efforts, industry, psychology, and military expertise, must be employed to address the all-encompassing effects this war has had on the Ukrainian people. We cannot help Ukraine defeat Russia and then leave them to rebuild their shattered society on their own. We know sudden withdrawal of support leads to a power vacuum, and we cannot afford to repeat past mistakes. Our allies deserve better, so planning for a healing and bright future for Ukraine starts now.