SOAA is proud to partner with The Heroes Journey in support of its first annual fundraiser – a "Gala From the Stage" – December 6 and 7 in Tampa, FL. The fundraiser is two special showings of Last Out: Elegy of a Green Beret, written and starring SOAA member and former Green Beret, Scott Mann.
The mission of The Heroes Journey is to help veterans and their family members find their voice and share their stories – to heal themselves and give hope to others.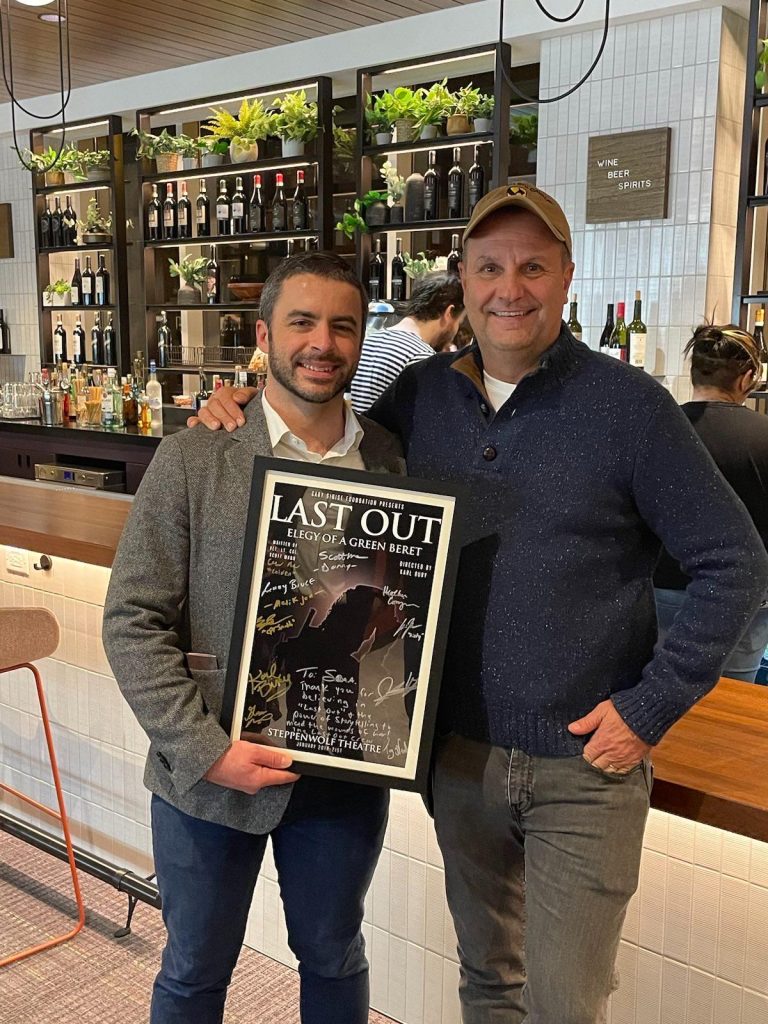 Scott Mann presenting SOAA's Executive Director, David Cook, with a signed Last Out poster.