Transition struggles are real for every SOF operator and those who have served with us in a direct support function. The connection we have in this elite brother/sisterhood while we serve is significant. The job is fluid; it requires daily outside-the-box thinking and execution. The mission set needs a bit of "questioning of authority" in order to thrive.
As Special Operations members transition into society, intuitively you know – it's going to be hard to find another group of like-minded people in our 2nd Epic Life. Lord knows we have had our heads down for a couple of decades, and as we come up for air and see the new world we need to live in – to most of us – dealing with the Taliban is frankly much easier and potentially more rewarding option.
How is it that this amazing group of people with supreme confidence and abilities is suffering from PTSD, depression, and transition fears? How can we thank them for their service the right way? What do they need from us?
At SOAA, we look to advocate for the amazing men and women that served their country in elite, unique, and clandestine ways. Quiet professionals who lived and worked in the shadows, who now have options, and can do anything corporations need. 
These warriors know how to build teams, and complete difficult tasks early and with limited resources. They are tech-savvy – they have dealt with more classified STEM than you can likely imagine. 
The more we get together as a group at SOAA, the more we know we need each other: that we, and those we represent, have significant value across all industries and interests. We have energy and care. We have things we gladly want to learn. We have things from our eventful past that we can repackage and apply in different ways than were originally intended.
The fulfillment and compassion we have for others are ingrained in us. We must serve and we must be watchful for others as we hold ourselves accountable to constantly progressing what we are tasked to do. 
It is acutely evident that relationships and selfless service are deteriorating in society today.  Most of what SOAA does, as we advocate for and create change, is executed inside the beltway. We are proud of the bi-partisan efforts, meetings, and actions we have been a part of. 
Companionship and camaraderie to us are about inclusion and progress. Our mindset is: it is an honor for us to have the responsibility to make things better. It's about positivity, repair, compromise, and resilience. We want to interpersonally work amongst ourselves; those that are helping us; and with those that need our help. 
Together we are unstoppable. Together we make ourselves and those around us better. 
Because of what we have done in our careers – the doers that we are – we are together. We have hope and we will make a better world.
Please reach out to SOAA.org. We look forward to partnering with you.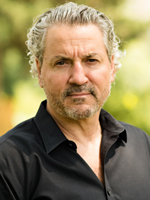 Joseph Barnard is a Retired USAF Lt Col. He served 33 years as a Pararescueman and Combat Rescue Officer. Joe has run two companies since retiring in 2016 and is currently the Executive Director of The Forge School, a Residential Treatment center for troubled teen boys. He and his wife Meghan recently celebrated 30 years of marriage and have two grown sons. They reside in Chattanooga, TN.