"It is my duty as a Pararescueman to save lives and to aid the injured. I will be prepared at all times to perform my assigned duties quickly and efficiently, placing these duties before personal desires and comforts. These things I do, that others may live."
The Pararescue (PJ) motto, "These Things We Do, That Others May Live" is one of the most badass mottos ever. So, when did the crazy idea of the PJ units begin? In August of 1943, when some 21 people jumped out of a disabled C-46 over a remote jungle near the Burma border, the crash site was only reachable by paradrop. Lieutenant Colonel Don Flickinger and two medics Sergeant Harold Passey and Corporal William Mackenzie, volunteered for the assignment. Possibly resulting in the first mission where medical personnel performed an airborne rescue, giving birth/way to the concept of Pararescue. For a month, these men, aided by locals, cared for the survivors until the party was brought to safety. This successful mission highlighted the need for a specialized unit within the Air Force to rescue crash pilots in remote areas around the world.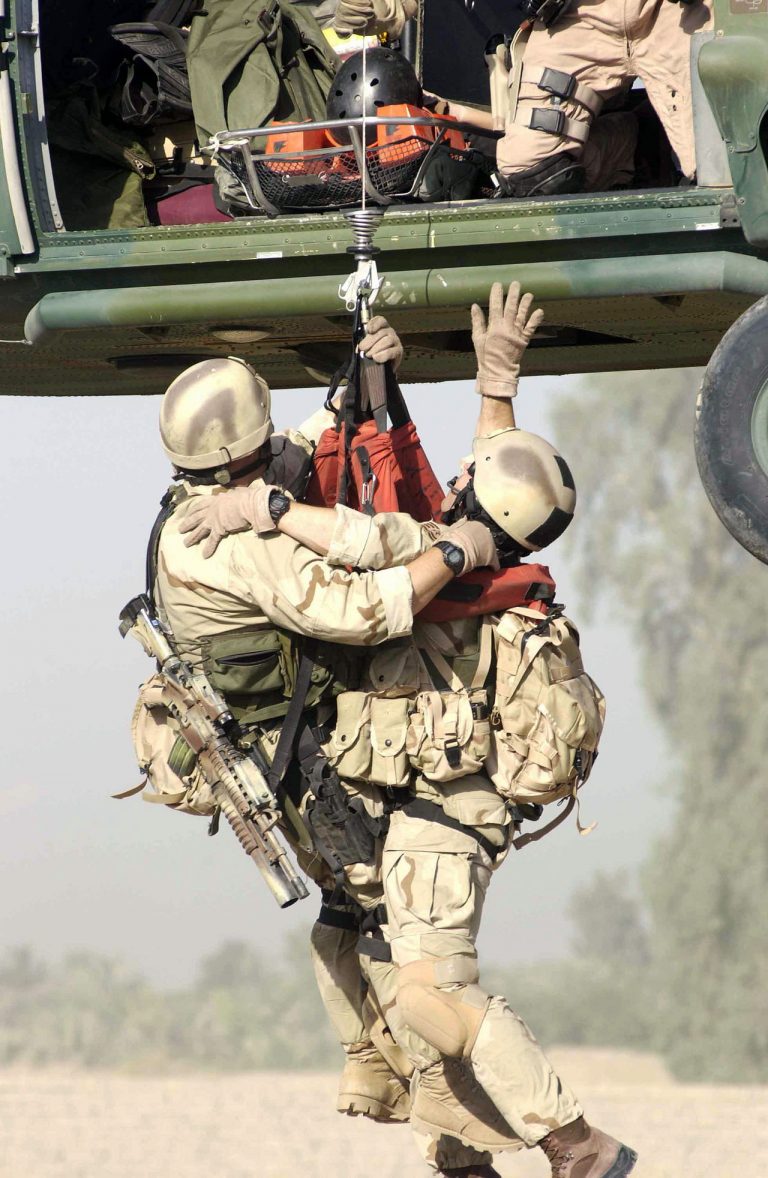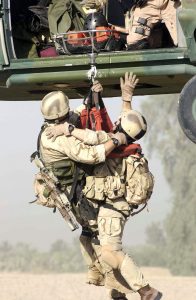 Pararescuemen are embedded with other Special Operations Command units to provide personnel recovery and life-saving medical treatment as expert combat medical personnel. About 40% of Pararescuemen are in SOCOM operations and receive additional training to better support their teammates in the U.S. Navy SEALs and U.S. Army Special Forces. Pararescuemen are among the most highly trained tactical rescue and emergency trauma specialists across the armed forces. They must maintain multiple medical certifications in addition to their combat and survival qualification, throughout their careers.
Air Force Pararescue is the only United States Department of Defense combat force specifically organized, trained, equipped, and postured to conduct full spectrum personnel recovery to include both conventional and unconventional combat rescue operations. These Airmen are the most highly trained and versatile personnel recovery specialists in the world and we are thankful that if we ever find ourselves in trouble we know we can count on the PJs.