I remember asking the neurologist at the top military brain clinic in the United States if he had ways to make my brain better. I was tired of being given strategies that 'might work' on how to live with my injuries. He responded with a resounding 'no'. I told my wife it would have been easier to lose a limb than to have a brain injury. I wanted to fix my brain. It was not until 2017 that leadership of the SOF community admitted that 87% of the community's brain injuries came from training and we still had the other 13% of our operational brain injuries to endure. 
I have learned over the years that often more than one type of treatment can be helpful. It may be the variety, so it is important to have the resources and doctors that are open to a variety of options, information, and treatments. As a veteran, connecting with veterans has always been a rewarding experience and I appreciate giving back to the community. The Special Operations Association of America (SOAA) was that resource and they combine all my values: a group of vets that continue to serve; utilize their experience and education; and advocate for the wellbeing and health of the SOF community. 
I realized that experience and organization do not always go hand-and-hand, however, by connecting with SOAA, you ARE getting the military experience and understanding along with the organizational element that is vital when dealing with professionals, politicians, and SOF veterans. They made being supported by SOAA a pleasant experience and process. After receiving my treatment, I knew this was an organization I wanted to work with moving forward.
I have not found another organization that comes remotely close to SOAA with the consistent work for SOF, standing on the frontlines of legislation, veteran education, veteran health, veteran benefits, veteran employment, and caregiver information for past and present warfighters alike. Click here to join.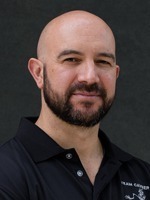 Author: Daniel Luna
Daniel Luna is a Navy SEAL and a member of SOAA. The views expressed here are his own and do not necessarily reflect those of the Special Operations Association of America.